A Las Vegas Story
Acentor Networks LLC was established in Las Vegas Nevada in 2008. We've been helping small businesses, and non profits ever since. We are a locally owned and managed, and everyone on our staff lives and works right here in Nevada. We believe in supporting local businesses and helping our local economy. We are dedicated to helping our customers achieve excellence. We pride ourselves on personalized service for our clients, and will do our best to make sure you are satisfied with the results. We have a diverse talent pool among our employees, and stand ready to assist you with your digital marketing and IT support needs.
Mobile and SEO Ready Website Design (and Re-design)
We use up to date web development tools to bring you innovative, mobile ready website designs. All of our business packages include Search Engine Optimization (SEO) to help your business stand out on the web. We have several budget friendly website plans to choose from, but can scale up for bigger projects as needed. If you have an existing site, and can no longer access it, or receive support on it from your former designer or hosting company, we may be able to help you. All of the sites we develop are 100% owned by you at project completion – generally, this is not the case with the cookie cutter DYI website builders. We can help you find a great domain name too! Begin your search today at GoDaddy.com
. They are a great resource for finding and registering a great domain name.
IT and Network Support Services
Our IT Support team can insure all of your hardware is up to date with the latest patches and available updates. We offer unmatched technology services, support and training. We have VMWare certified professionals on staff. and can help you in partitioning your physical server into smaller virtual machines (VMs) to maximize your IT resources. We offer backup solutions like Acronis True Image Cloud 2016
, for backups of your PC, Mac, and Mobile Devices. We provide other comprehensive solutions including remote, offsite backup and data recovery services to ensure business continuity in the event of a mishap or disaster.
We are cognizant of IT security, and are active in InfraGard, a non-profit organization serving as a public-private partnership between U.S. businesses and the Federal Bureau of Investigation.
Email Marketing with Constant Contact
We also help businesses and non-profits with effective email campaigns using Constant Contact – our customers have over 100,000 email subscribers that we support each month. Constant Contact is an easy, low cost way to effectively market your business.
Digital Marketing
We provide commission based digital marketing services for commercial clients in the modular building and automotive industry. We generate hundreds of leads per week for our clients, and post ads for them on Craigslist, Ebay, Kijiji, and many others. Our ad posting software uses multiple user IDs and IPs, and posts ads in a natural, organic fashion, to avoid ghosting and flagging.
Activity Categories – 2016 Q4
Website Design – New or Replacement Sites

35%

Digital Sales and Marketing

30%

Network Support Services

15%

Email Marketing

12%

Administrative

8%
Companies lacking digital skills in the areas of social media, mobile, process automation, and performance monitoring
Executives indicating digital transformation will be critical to their organizations within the next two years
Managers who felt the pace of their organizations was too slow
Recent Website Design Clients
We Love DTLV (Down Town Las Vegas)
Problem Solvers
We succeed if you succeed. We are here to help you succeed with support and innovative ideas.
Forward Thinking
Helping your company focus on moving forward with digital presentations that matter.
Digital Marketing
Whether it is a web development project or a digital marketing campaign, content is specialized to meed specific demands.
Customer Support
Excellence in customer support. We help you solve the problems you don't have time to deal with.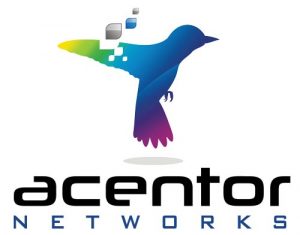 We are a customer focused organization – we listen, interact, and focus on your needs.    We believe that even though technology changes, stories don't.  We're love to help our customers craft creative, strategy-driven solutions.